Rapid Cycling (NES)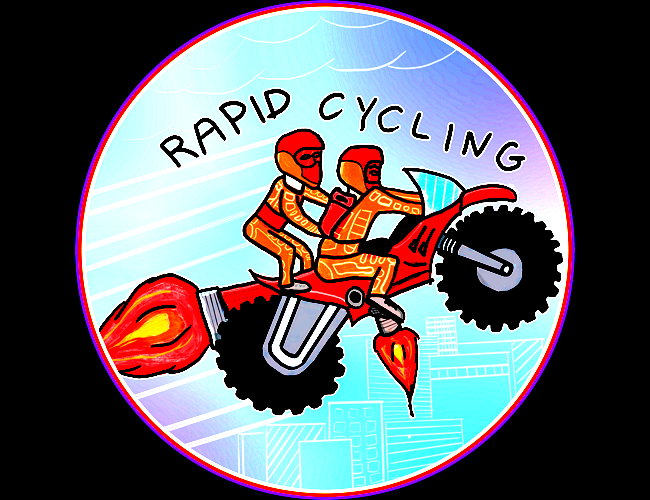 A brand new NES ROM for you to play, or just add it to your massive collection of ROMs that you don't play.
This game is a love letter to early arcade platformers.
The player controls a rocket-powered-motorcycle, along with it's passengers.
Help them get home safe without exploding or falling into the abyss.
Terrible poetry has been included in lieu of story or cutscenes.
We made all of the art, sprites, and chiptunes ourselves.
You will need an NES emulator or flashcart to play Rapid Cycling.
We recommend FCEUX.
Download
Click download now to get access to the following files:
Rapid Cycling (Game Losers) 2022.zip
117 kB